General Information
Venues to Enjoy Inspiring Artistic PerformancesWith its Grand Hall, Theater, and Recital Hall, the Hyogo Performing Arts Center is a venue offering personal interaction and communication through a variety of performances, including orchestra and chamber concerts, plays, operas, and ballets. We look forward to your visit to the Center.
Floor Guide
5

F
4

F
3

F
2

F

Information / Box Office
Restaurants & Shops
1

F
Escalator

Elevator

Restroom

Multipurpose restroom

Cloak

Coin locker

Information / Box Office

Shop

Buffet

Restaurant

Smoking area

Public phone

Studios reception desk
Facility Detail
Facility information
"Piazza" Public Lobby Area
Piazza (Italian "plaza") is a public lobby space - an intersection where satisfied and impressed audience members from the three halls, namely, the Grand Hall, the Theater, and the Recital Hall, can converge and mingle. This spacious lobby, with its high ceiling and bright natural light, is open to the public regardless of whether performances are scheduled. The lobby will host various events for the casual drop-in to enjoy.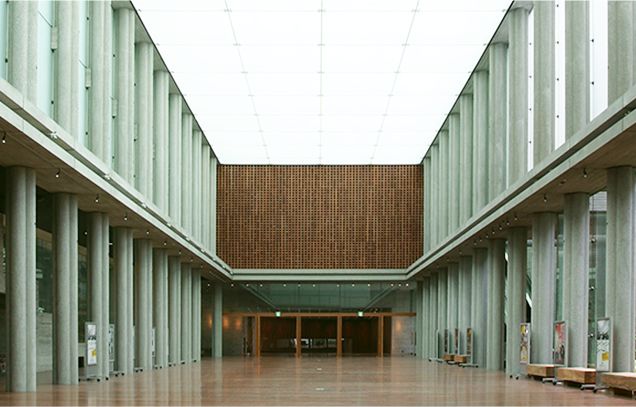 Restaurant
The restaurant on the second floor of the Hyogo Performing Arts Center is open to the public, even when no events are scheduled. Closed day:designated closed day
http://www.igrektheatre.jp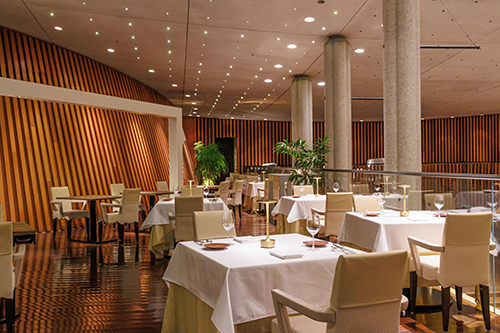 Handicap Support
All three halls in the Center are equipped with seats for wheelchair users. Wireless earphones and bone conduction hearing aids will be available for moderately hearing-impaired persons.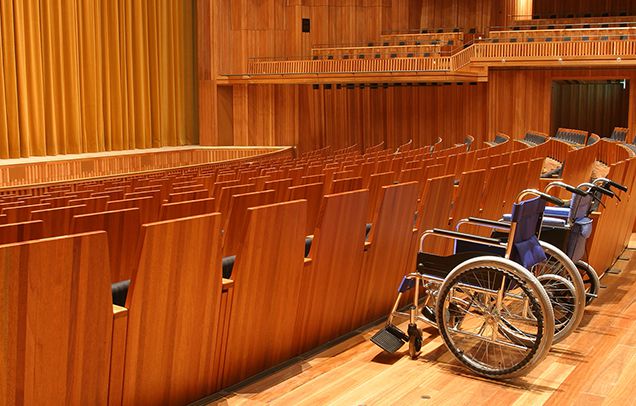 Environmental Measures
Photovoltaic Power Generation
The roofs of the Grand Hall and the Theater and the outer walls of the fly tower of the Grand Hall are equipped with solar panels (polycrystalline silicon), which help to reduce power consumption within the Center and contribute to global environmental conservation.
Rooftop Garden
As an environment-friendly building, the Center is equipped with greenery on most parts of the roof to reduce the heat island effect that can accelerate global warming.
Use of Rainwater
At the Center, rainwater is collected from the roof and led to an underground pit, treated simply, and then used for watering the grounds. In doing so, the Center follows the natural cycle of returning the natural water from the atmosphere to the ground on which flowers and plants may grow.